Israel sent me another web blooper, this time from the Bezeq site. This one is much better than the last one, which was just a typo. This one actually requires someone to have applied stupidity: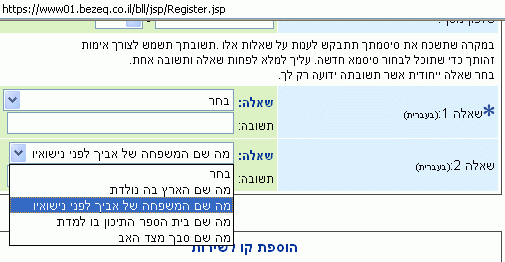 When registering a user, the site asks you to choose a secret question to identify yourself (in case you forget your password), such as "in what country were you born?", "what was the name of your high-school?", and what was your father's family name before he married?
I've never seen this, so I assume it's part of a new user registration system implemented by Bezeq. I'm pretty fed up with how annoying things like mybills and the electric company's site have become, so I've moved to paying all my utility bills by phone.