The first blog post of the rest of my life!
Gosh, my Midlife Crisis Countdown widget was darn buggy.
I spent my 40th giving out cake and hearing that I look younger than my age, which is nice I guess. Was too busy to post a birthday blog post, which is good, because in the past, I have been known to be maudlin.
Here's the most unexpected cool happy birthday I got, made by a nice co-worker: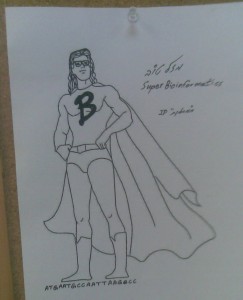 On a day that included a birthday call from Australia, that's pretty surprising.