Via Judd Karlman, this one was new to me – Cowboys and Aliens Trailer (2011, Directed by Jon Favreau, with Daniel Craig and Harrison Ford):
He also links to the Green Lantern Trailer, which I've already seen on Facebook, but would be ashamed to omit:
Judd also posted the trailer for Your Highness, the medieval-fantasy, stoner-comedy thingie with Natalie Portman that you can see on Didi's blog, and to a trailer/excerpt from a new DC animated film, Young Justice.
I also ran across some Marvel animation stuff (so as not to simply parrot one dude's blog) – There's a Marvel Robot-Chicken style official parody thing called What The–?! – here it does a Marvel team-up with the Old Spice guy:
And via YouTube related videos, I found an Avengers animated series called Avengers: Earth's Mightiest Heroes – looks like something between the Ultimates and the movie versions of these characters.
Finally, an artist who tried to cheer up his depressed 91-year old Grandma by photographing her dressed up as a superhero: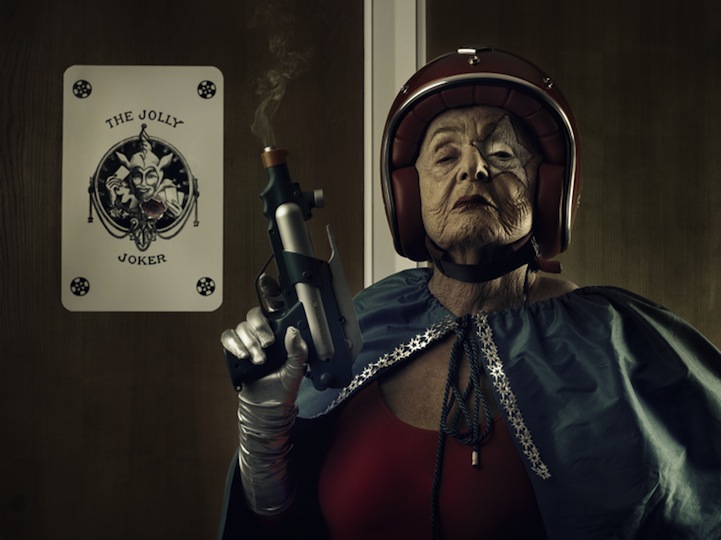 The last is [via Jess Nevins and Chris Sims on Twitter]
Gamer, with Gerard Butler, based on every FPS you ever played:

I think there's a better quality version at Apple.
Surrogates, with Bruce Willis (based on a graphic novel):
SURROGATES trailer in HD

And here's a mashup trailer for Transforminators: